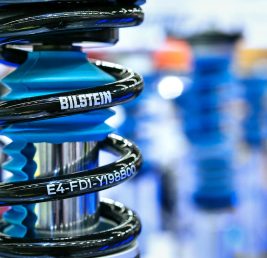 Detalii post
Locație Plant Sibiu 1Plant Sibiu 2Plant Sibiu 3

Nivel SpecialistManagementCalificat

Departament Calitate și Mediu
Responsabilități
Your responsibilities within the job:
• Ensuring product and market observation obligations in accordance with VDA product integrity and safety relevant requirements;
•Bundling of activities and use of synergies in research for product and market observation for all Business Units of thyssenkrupp Automotive Technology;
•Research of own and comparable products through media, OEM portals, dealers portals, governance portals, Rapex;
•Communication of abnormalities and incidents in the PSCR network;
•Escalation of risk issues to the responsible authorities;
•Provision of customer requirements in a central location (e.g. Sharepoint)
•Frequent checks of customer portals and other applicable sources for updates and changes of customer requirements
•Identification of major changes, preparation and coordination of assessments by the responsible department specialists
•Organization and moderation of alignment meetings within the thyssenkrupp Automotive Technology network when necessary.
•Responsible for product integrity management;
•Independently executing or initiating regular inspections of processes, production, material, and products of the current series for the confirmation of product safety;
Your profile:
Technical degree;
PSCR training is an advantage
Minimum 3-5 years experience in the field of quality management, in automotive industry;
Very good knowledge / experience in methods and tools for quality and project management;
Very good knowledge of the applicable standards, in particular the quality standard IATF 16949, VDA product integrity and Customer Requirements for warranty issues;
Microsoft Office and SharePoint knowledge;
Experince with working in international teams;
Advanced knowledge of English and/or German;
Entrepreneurial thinking, initiative, independence and organizational talent;
Very good communication and social skills.
What we offer you
At thyssenkrupp you will be able to extend your horizon – thanks to good working time models, international teams and a wide range of individual training courses.  A collaborative approach and treating each other with respect have been central to what we do for more than 200 years. If that's as important to you as it is to us, then apply now!
We value diversity and therefore welcome all applications, irrespective of gender, nationality, ethnic and social background, religion and beliefs, disability, age, or sexual orientation and identity.
At thyssenkrupp we have more than 155,000 employees in nearly 80 countries and annual sales of €43 billion. We are active in automotive engineering, logistics, plant technology, steel production, elevator manufacturing and much more. We work in large and small businesses all around the world – but we always work together. We have over 200 years of experience in industry and the latest cutting-edge technology. We have a position that's right for you, that piques your interest, and that puts your skills to the test.
More about this job with our colleague, Georgiana Poara – Recruitment Analyst.
Cerințe
Alte posturi de care ai putea fi interesat